Late-Night Escapades
Q:"What do you do if you love to play frisbee, wish you could play anytime, but are confounded by the inferiority of human eyesight?"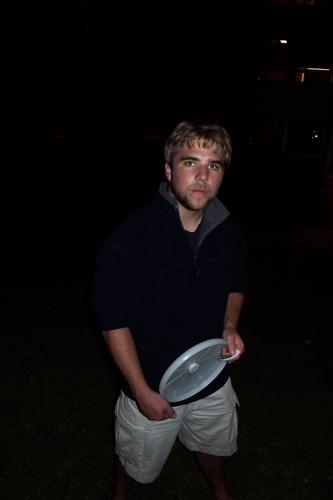 A: Buy a light-up frisbee of course.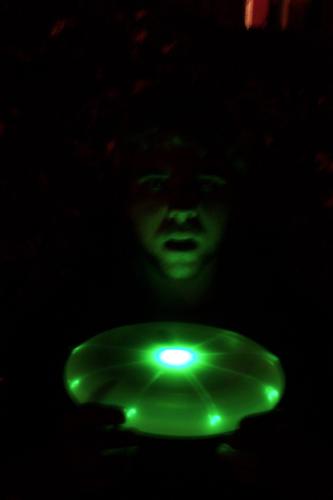 Ryan told me about a company the makes light up discs last week, and after playing every day since then, I saw the validity of such a product rise. Why stop playing when the sun goes down? It seemed too good to be true, until I checked out the website. The company is called Playhard Inc., and the discs are called Flashflight discs. These are not you average frisbees. They are essentially competition quality discs made with a special compartment and other characteristics which hold an LED and fiber-optic lighting system. Checkout flashflight.com for all the details and products. They even have a disc that cycles through multiple colors.
So I ordered one of these bad boys last weekend, and it arrived today. The first thing you notice is that it flies exactly like any other 175g disc. Although it weighs 185g due to the batteries and extra plastic, you barely notice. So Ryan and I played for a while during day, to test it out.
But the real test came later, long after dark. After some homework, around ten, we met in the lawn between our dorms. Turn the switch on the bottom of the disc, and we're off! IT WAS AWESOME! OR as Ryan says, "THAT IS INTENSE!" This thing looks like a really cool UFO-type thing as it streaks toward you. We played for half an hour before I got kinda cold, since my feet were on the wet grass. But man, we could have gone all night! I love this thing. Greatest since the pie tin.
Here's the spot where we play - blurry without a tripod, I know. Moonlight Ultimate, how romantic.....NOT!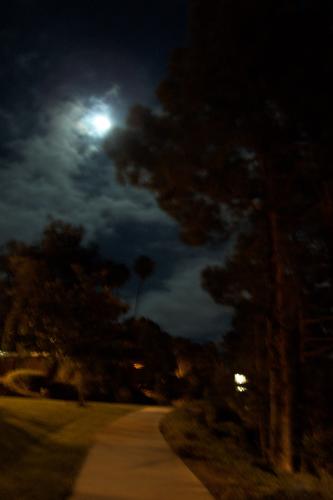 Ryan tries out some crazy frisbee/raver antics. What a trip.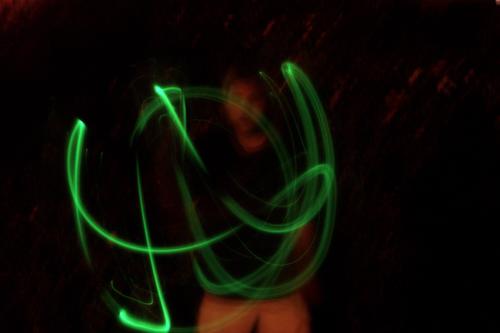 Anyway, that's todays big event. I'm settling into a routine with classes any such, so that's no big deal. I have some regular study buddies and am diligently working on homework a few nights a week. (plug for parents) My classes are not hard at all.
Its been great to hear from everyone; your comments, questions, and hellos are always a day-brightener. For those of you who I haven't heard from yet: you know who you are, so drop me a line, email, or something. join the club, all the cool kids are doing it.
Keep it real homees.