Barenaked Fun!
Hey all! To help fill in the gap from last October 'till now, here is a little picture show of the Barenaked Ladies Concert I went to with Mary and friend Stephen.
I found out about the tour via my membership to the fanclub: The Ladies Room. This was another of their fabulous "Barenaked for the Holidays" tours. It was awesome, to say the least.
The show was in the Santa Monica Civic Center, an intimate little venue of 3000 seats. We got there early...really early, since there was not as much traffic as expected. So we walked on the beach, went to dinner at Bubba Gump and were among the first 50 inside. We had kick-ass seats in the very front of the back section, which is where the seats begin to ascend in a stadium style. So we could see over the main floor seats, plus stand up and dance, and the acoustics there were phenominal. All in all a perfect spot.
Before the show they came out into the audience, and like the cool guys they are, signed autographs and took pictures. I got four out of five Ladies to sign a tour t-shirt i bought - was in line for Tyler's signing but it was show time. So he'll be seeing me next time around for sure.
Anyway, I can't wait for the new album due out by the fall - should be great. The Ladies played a song they had recorded for it - "Easy". What amazes me is the ability of such a mature group to keep evolving there sound, never to negate their past, but simply to change it up. Those guys are the greatest rock musicians of my lifetime.
So here's some shots of Santa Monica and the show. (The ones inside the venue are taken by my camera phone - they said they wouldn't allow cameras but we should have taken it in anyway - totally could have.)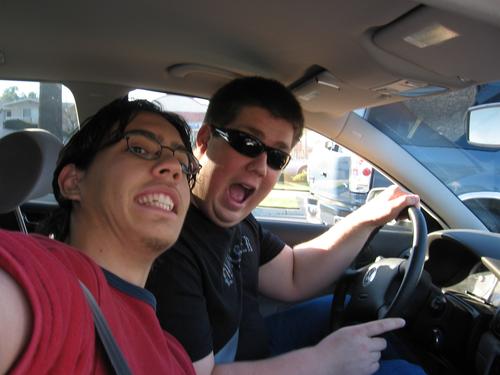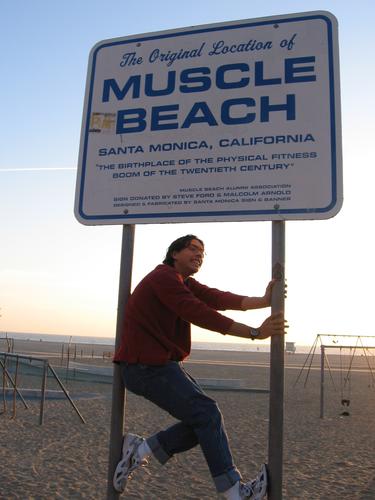 This one courtesy Mary Weise. :)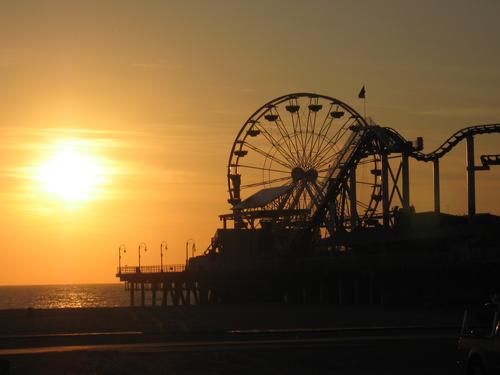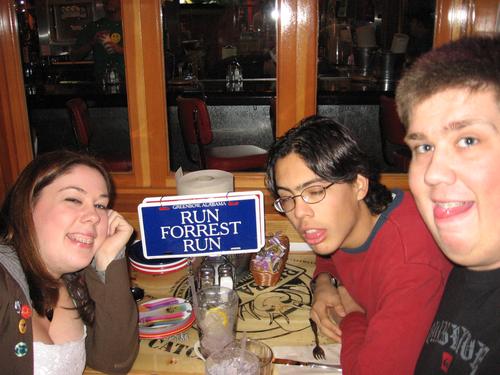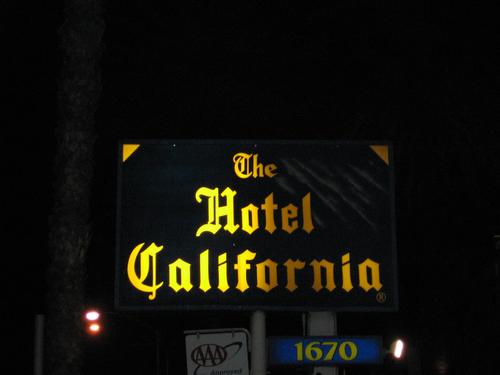 Me and Steve Page - Vocals, Guitar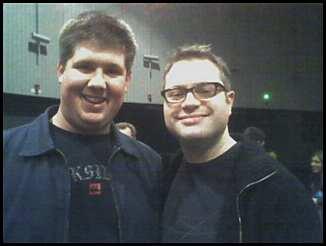 Me and Ed Robertson - Guitar, Vocals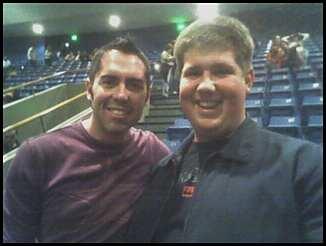 Kevin Hearn - Keyboards, Vocals, Guitar, Accordian, Misc...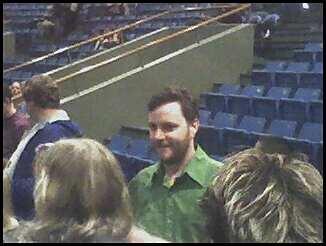 Me and Mary and Jim Creeggan - Upright Bass, Bass Guitar, Vocals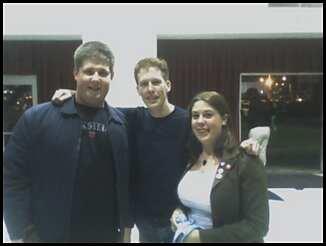 And there you have it. I am definitely going to any California show in the next tour - whichever is closest. Gotta see the Ladies live - its the only way. Join me wont you?
Cheers and farewell until next time.